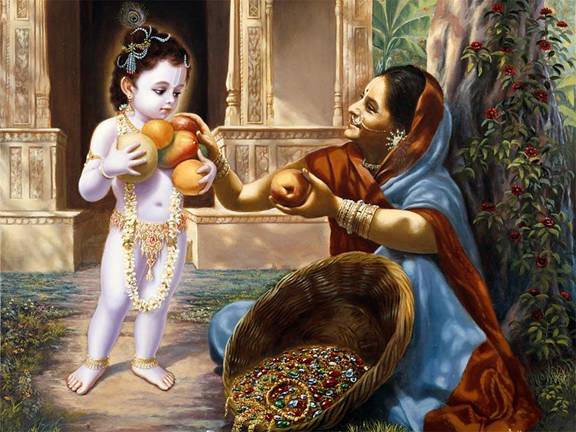 "Those servants whose hearts are always immersed in affectionate service to Krsna are anugata-dasa. They are of two categories: those who reside in Vraja-dhama and those reside in Dvaraka-puri.
Krsna is the object
Shelter in Gokula daya rasa – In the dasya-rasa one follows in the footsteps of servants - specific services entrusted to the anugas are varied:
Raktaka- Considered to be the chief He wears yellow clothing, and his bodily color is just like newly grown grass. He is very expert in singing and is always engaged in the service of the son of Maharaja Nanda
Citraka,
Patraka
Patri,
Madhukantha,
Madhuvrata,
Rasala -prepares the betel nuts
Suvilasa,
Premakanda,
Marandaka,
Ananda,
Candrahasa,
Payoda,
Bakula-cleanse the yellowish dress of Krsna
Rasada
Sarada
Varika - flavor the bathing water with aguru scent
They are direct servants of Krsna who are the embodiments of service in the mellow of servitude
Shelter in Dvaraka daya rasa – Those who are constantly engaged in the personal service of the Lord are called anugas, or followers.
 Daruka
Sucandra - fanning with the white camara bunch of hair
Mandana-always bears the umbrella over the head of Lord Krsna
Stamba
Sutamba - engaged in supplying betel nuts
Vaikuntha –  Hanuman
Material world – Hanuman
Note:
Bhakti vinod Tahkura says Raganuga devotees of different rasas, spiritual tastes, try to follow in the footsteps of the eternal associates (ragatmika bhaktas) by emulating their devotional sentiments (bhavas) and service.
Raktaka is classified among the dhurya, or those who are always attached to serving the most beloved gopis