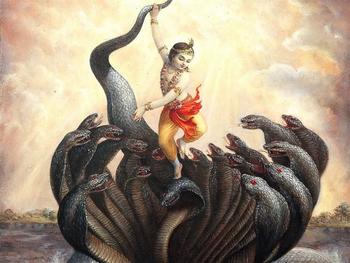 An asrita-dasa has the mood of having taken complete shelter of his Lord and is always ready to fully execute his Master's orders
Asrita dasa are also of three types:
nitya-siddha, eternally liberated;
siddha, having attained perfection; and
sadhaka, a practitioner aspiring for perfection.
"The asrita dasa are of three kinds:
saranagata, surrendered;
jnani enlightened;
 seva-nistha  fixed in service.
Kaliya-naga and the kings who were imprisoned by Jarasandha are examples of saranagata dasa.
The rsis headed by Saunaka discarded their aspiration for mukti and took devotional shelter of the Supreme Lord, Sri Hari; thus, they are jnana-nistha-dasa, enlightened servitors.
Attached and dedicated from the very beginning to bhagavad-bhajana, Candradhvaja, Harihara, Bahulasva, Iksvaku, and Pundarika are seva-nistha dasa, servitors absorbed in service.